berlinescorts.me has changed the address
squirting - Berlin Escorts
berlinescorts.me has moved to a new address
berlinescorts.me
is now
LoveHub.com/city/Berlin
squirting Berlin escorts ads
Mistress and Fetish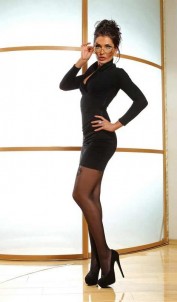 I am Mistress Bella, beautiful dominant lady awaiting your proper submission. Intelligent, well spoken, yet direct, I am alternately soft and feminine, yet strong and powerful. My soft voice will lull you into a hypnotic state, a place in which you will submit to anything and everything that I have in store for you. I consider myself to be a sensual artist skilled in playing the human body like a musical instrument. My intensity builds slowly, rising like the tides, yet I can be as capricious as the wind. You will experience powerful sensations and a heightened state of desire unlike any other. I enjoy seeing you wriggle with alternating delight and despair as I scratch, whip, and torture you into a delirious state of submission. As a lifestyle Domina, I have had ample opportunity to learn
Lisa Weiss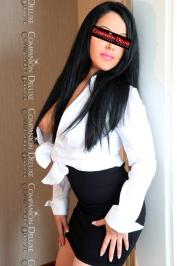 At only 22 years old, Lisa Weiss is a real sex goddess who has mastered the art of French eroticism. Smart Lisa also combines her perfect body and sinful curves with a bright mind. Because she knows not only the language of love and eroticism, but also works as an eloquent interpreter. With a bottle of champagne and exquisite Mediterranean food, Lisa is therefore also able to stimulate your mind. Then she will take you into high gear with hot and intimate kissing and erotic massages that get under your skin between the sheets. Only when you cannot get up due to sheer excitement and exhaustion has this master of eroticism finished her work. For this sensual seduction, you may subsequently show beautiful Lisa your gratitude with lilies or a perfume by Gucci or Dior. Sink into Lisa's
Madame Sophie
Diese Muse der Extraklasse erwartet Sie bei Madame Bellá in Hamburg. Eine italienische Schönheit, die ein Faible für Double Dates hat. Sie möchte ihrem Alltag als Visagistin entfliehen und auf dieser Ebene mit charmanten Männern und attraktiven Damen erotische Abenteuer erleben. Sophie ist eine Dame von Welt, die mit allen Gepflogenheiten bestens vertraut ist, so dass Sie auch für den elitären Herrn eine perfekte Begleitung darstellt.
Weda
Hello there :-)) My name is Weda, I am a student at this time and time to time I work as an escort girl in Berlin. Bur for me it's not a real work, just a way to spend good time with gentlmen... I like men so much... :-) Currently I can't receive but I'd be glad to visit u in your hotel or home, in Berlin & around. Ich bin die Weda, ich studiere zurzeit und gelegentlich arbeite ich als Escort in Berlin. Aber für mich ist dies nicht wirklich ne Arbeit, nur ein schöner Weg, Spaß mit Gentlemen zu haben... Ich liebe Männern... :-) Ich bin momentan nicht besuchbar, denn mache ich nur Hotelbesuche und Hausbesuche, in Berlin & Umgebung. Je m'appelle Weda, je suis actuellement étudiante et parfois il m'arrive de travailler en tant qu'escort sur Berlin. Mais pour moi il ne s'agit pas un
Martina Schroeder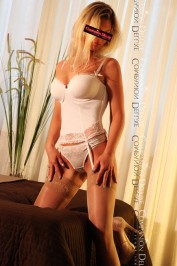 Ich sehe schon, Du bist einer dieser Männer, die unbefriedigt ins Bett gehen und traurig sind. Am Tag dann haben sie viel um die Ohren, funktionieren immer und hetzen von einer Aufgabe zur nächsten. Du hast Dir echt eine Pause verdient. Warum besuchst Du mich nicht einmal? Wir könnten es uns bequem machen und Du kannst mir von Deiner Arbeit erzählen. Dann aber solltest Du Deine Sorgen einmal vergessen und Dich ganz Deinen Bedürfnissen widmen. Ich helfe Dir, Dich zu entspannen und Dich fallenzulassen. Lass mich nur machen, denn ich weiß genau, was Du erwartest. Meine Hände können zaubern und Deinen Körper zum Beben bringen. Dann bist Du auch nicht mehr unbefriedigt. Ich freue mich.
Angelina Holm
As a sexy model with a true dream body, there is nothing better for me than when I can put my sinfully beautiful curves in the service of your increasing desire. As an interpreter, I rely especially on my versatile language skills, while I am just as much of a real champion in the language of love and dirty talk. With open arms, I invite you to an exciting adventure full of passion, intimacy and wet cuddles. While exchanging a few sensual kisses with a lot of tongue, we will slowly get a lot closer to each other, until there is no holding back and I cannot stop myself from pouncing on you any longer. Let me suck every drop of pleasure from your body, thus causing an exploding firework of emotions within you.